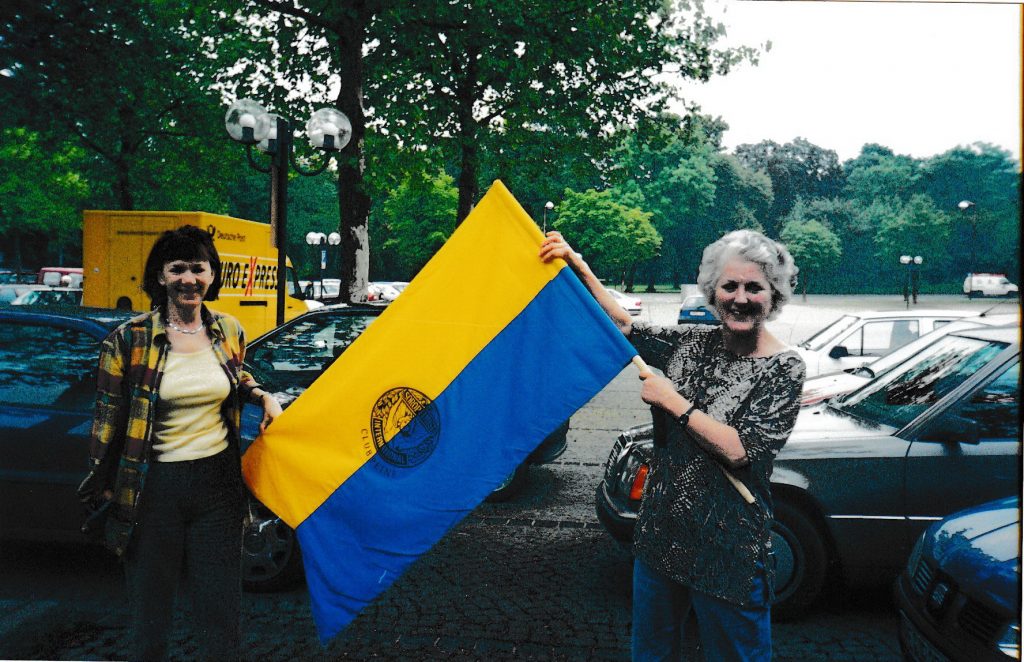 The aim of the project was to improve the language skills in order to communicate with other Soroptimists.
The courses of the English, German, and French languages for the interested members of the club were arranged.
9 Soroptimists attended the course of English, 4 Soroptimists attended the course of German, 1 Soroptimist attended the course of French.
The FL Club of Rehovot, Israel sent the club a series of English textbooks and cassettes for studying English. The friend from the Club of Edinburgh, SIGBI, Winifred Keeves regularly sent the club the English newspapers and magazines as the training material.
A number of lectures on women's position in the society and their rights, on women's and children's health, on safe environment, on psychological issues was held within the frames of the programme of self-development.
At the club inauguration there was established a firm contact with a SI/E Club of Peine, Germany. In 2002 18 soroptimists from Lviv visited Peine and 5 opera singers from Lviv have a great concert.
In 2003 both Clubs received the Best Practice Award within the frame of the Federation Project 2001-2003 "Education – the Key the Progress".
The courses were sponsored by the Godmother clubs from Rapperswil and Kreuzlingen, Switzerland.